I figured this out for myself earlier from what I've learned out of people trying to get Blood's sound quality better. First thing's first....
1. Go to
http://buildxp.deathmask.net
and follow ALL steps and complete it. The only thing you should do different is set the Mixing Rate to 44 Khz instead of 22 Khz.
2. Now, on your computer, go to C:\Program Files\VDMSound\ and open VDMS.ini using notepad. Scroll down and change the minDMAPeriod from 5 to 1 as shown here.
Go to File and click Save.
3. Go to where you saved blood.vlp(VDMSound Shortcut). Right-click on blood.vlp and click Properties. On the VDMSound tab, click Advanced... and then click the Performance tab. Change the min Polling Period from 5 to 1. It should be 1 and 15 as shown here.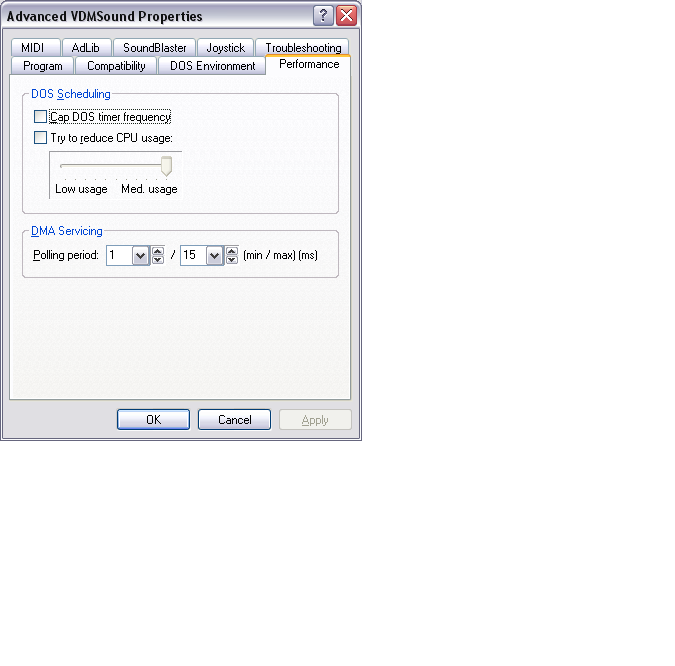 Click OK, then click Apply, and then click OK.
4(optional). If you've got a Sound Blaster X-Fi card or something with a similar feature then I highly suggest using the Crystalizer turned to the max.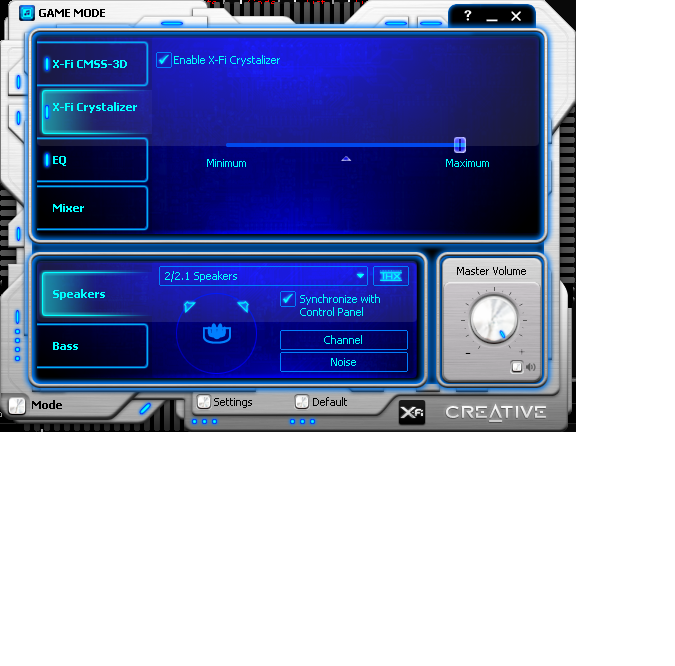 5. Double-click on blood.vlp, the VDMSound Shortcut, and play! Enjoy the high quality audio!
Tell me if this works and post about any problems you might be having!