I've recently been going through all of my old disks, and its kind of interesting rediscovering some old and forgotten things.
Here's some old photos of Blood 2 in its early stages that maybe some people may have never seen before. It's a look at a game that might have been but never was.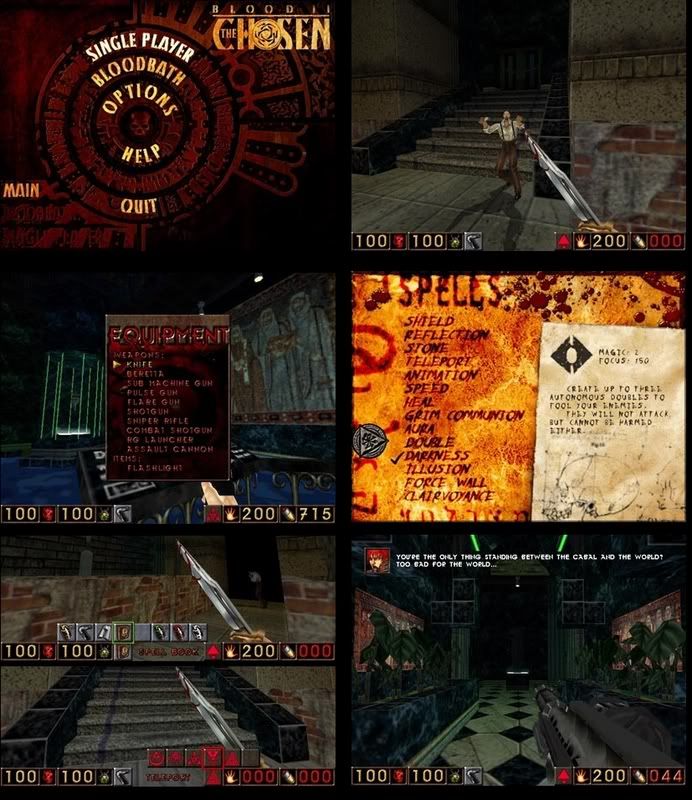 ...And then there's this ridiculous movie poster I created sometime way back in 98.